We bring revolution to reality. Transforming your business ideas into an innovative next generation app is our forte. With proven results and promising qualitive deliverables across multiple markets.
Our custom software development services include consulting, delivery expertise and custom tool development in order to improve business efficiency and reduce costs. We have provided custom applications for many varying types of industries, including statutory systems for the Agricultural industry, Labour Law, Self Storage Management, Human Resources as well as Digital Forensic and Accounting Systems.
Our deep domain and hosting expertise combined with technology innovation help clients build disruptive user-friendly web applications with superior customer experience and higher business agility.
Web Application Development Services

Utilize the reusable components and deliver component-driven architecture using React,js, Angular, Blazor and .NET Core. Resolvetech is a web application development company that combines the amazing UI designs with required functionalities effortlessly.

Seamlessly navigate between multiple features on an application by accessing the talented pool of dedicated backend application developers that make your application scalable. We offer in-house or Azure Cloud hosting with Microsoft SQL Server and NoSQL databases to store and retrieve data securely.

Utilizing our dedicated in-house database developers and administrators that targets all aspects of storing and fetching your data securely, you can be sure that your data is safe and always optimized for speed and reliability.

We help you deliver superior web development services with combined expert resources. technical prowess to strengthen overall business strategy. Secure API's allow your application to be always available and accessible to all databases and website that needs it.

Aligning to modern needs of app development, we create native apps with enhanced technology features, faster application load times, highly interactive visual content and hassle-free navigation between distinct features within the application.

Enhance business processes using emerging technologies that provide seamless navigation between multiple cross-platform. Our developers ensure enterprise agility, automation, security and integration as per evolving technology needs.
Web Development Experience
From legacy application modernization to highly scalable microservices, we have developed quality solutions for various industry clients. We equip businesses with dynamic web apps tat are reliant, modular and scalable.
Why Resolve Technology Solutions?

We provide flexible engagement models using our skills for all types of web software development projects assuring on-time delivery and agility.

We combine our efforts with an agile and iterative approach to ensure timely deliveries despite tight deadlines, rework and reschedules.

We employ web developers into different projects and assignments as per the need. Let your unique business demand meet our multi-skilled specialists.

With multitude of projects handles and solutions catered to various industries, we have demonstrated excellent business results with out domain and hosting expertise.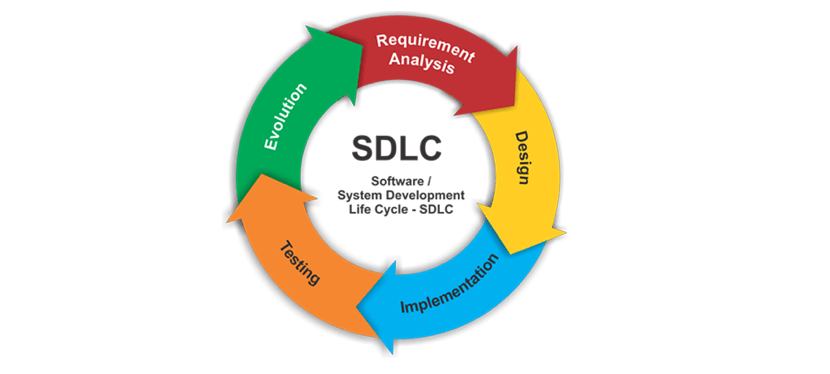 The Software Development Life Cycle (SDLC) refers to a methodology with clearly defined processes for creating high-quality software. in detail, the SDLC methodology focuses on the following phases of software development:

Requirement analysis
Planning
Software Design
Software Development
Testing
Deployment